We had been procrastinating over a new bait for quite a while, and after the amazing success of the New Insecto-Morph range, we were really struggling as to what to go for next. It was at that point that Jay & Craig floated the idea of revitalising a classic – The Cheese bait!
Now, anyone that knows Nigel will know, this wouldn't be any old, "run of the mill" Cheese Bait. Oh no, this would be a cheese bait turned up to 11! So with that in mind, Nigel set about sourcing ingredients and working on a series of recipes for the bait range (Cheese & Garlic Paste, Cheese & Garlic Cocoon Boilies, Cheese & Garlic Glug/Dip, G-spot Specialist Groundbait & G-Spot Liquid extract).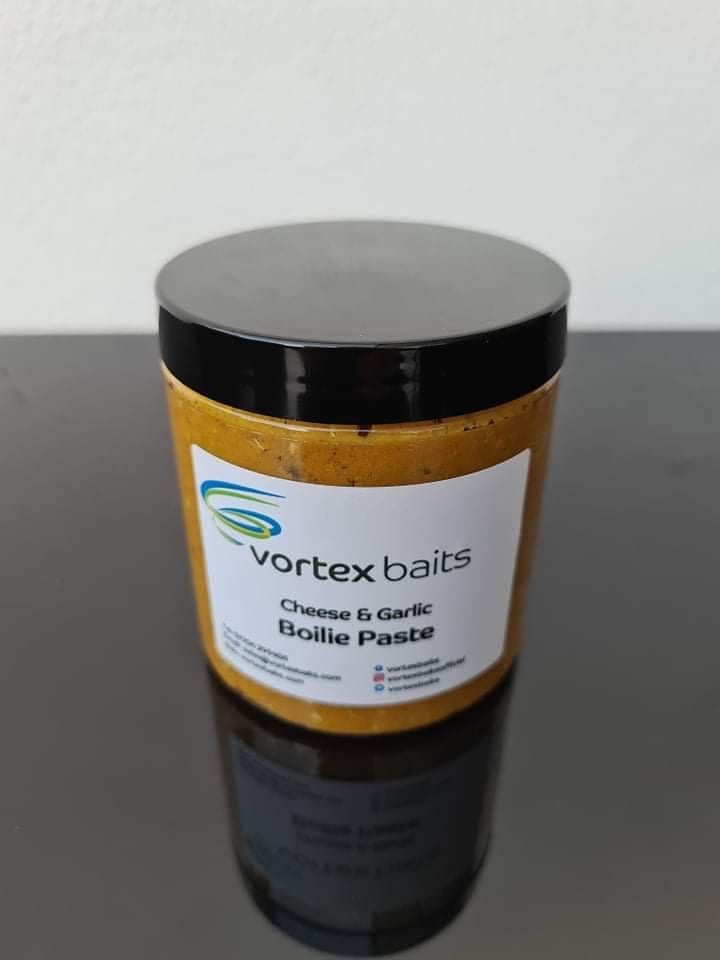 Soon we had the prototype recipe in the bag, the arrival of the finest quality Blue Cheese & Cheddar Cheese powders – (these are food grade and I can vouch that they taste incredible!) along with other ingredients including a garlic extract that is 20000 times more potent than raw garlic!
The paste was created first, and once finished had the most wonderful sheen due to the high milk fat content. The cocoons rolled beautifully and were fantastic – both having a natural colour with no artificial colours added at all. The glug was mixed very carefully and with the addition of some other components, requires nothing more than a gentle shake to redistribute the "flecks".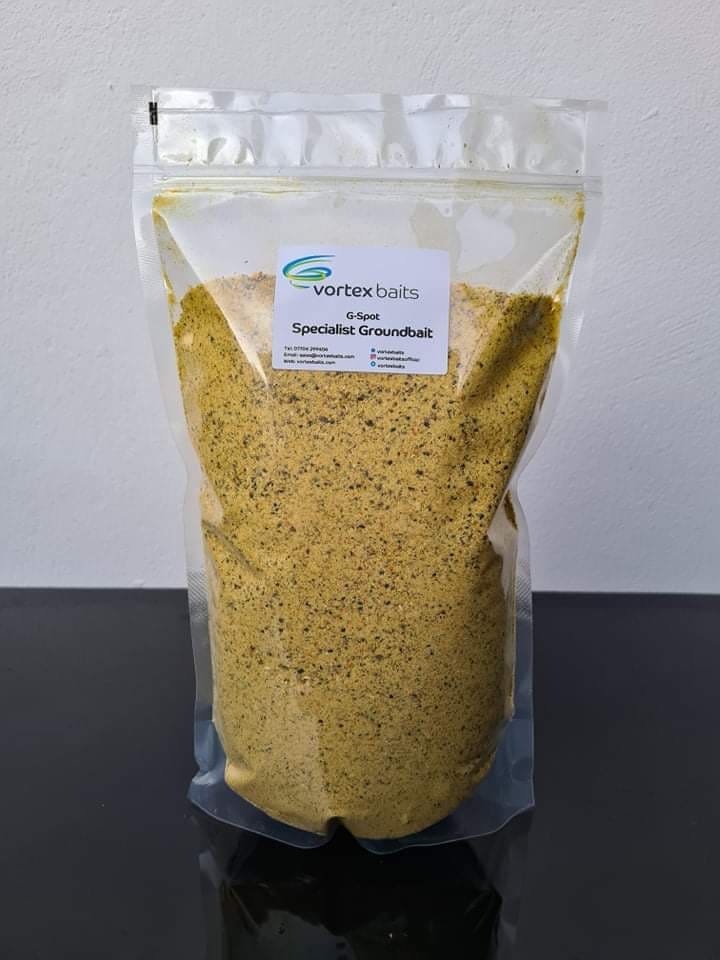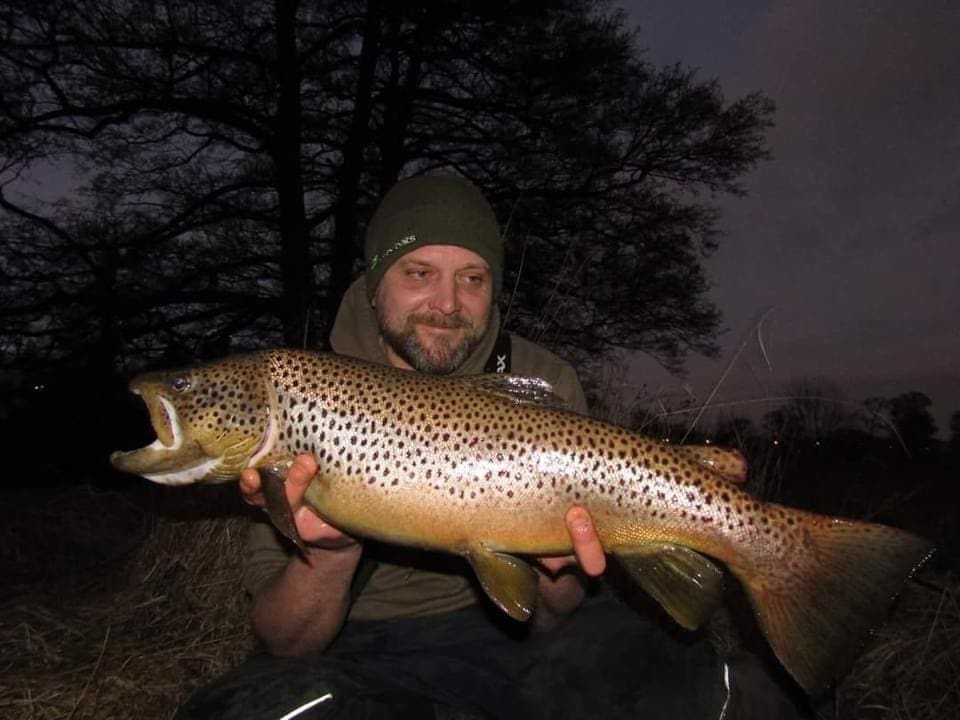 Then we came to the Specialist Groundbait "G-Spot". This became a real labour of love for Jay, it simply wouldn't breakdown when mixed, the balls of ground bait becoming like bullets! It was the careful and measured addition of finely crushed Hemp & red Rapeseed that were the magic ingredients that allowed the perfect, gradual breakdown of this truly one of a kind Groundbait!